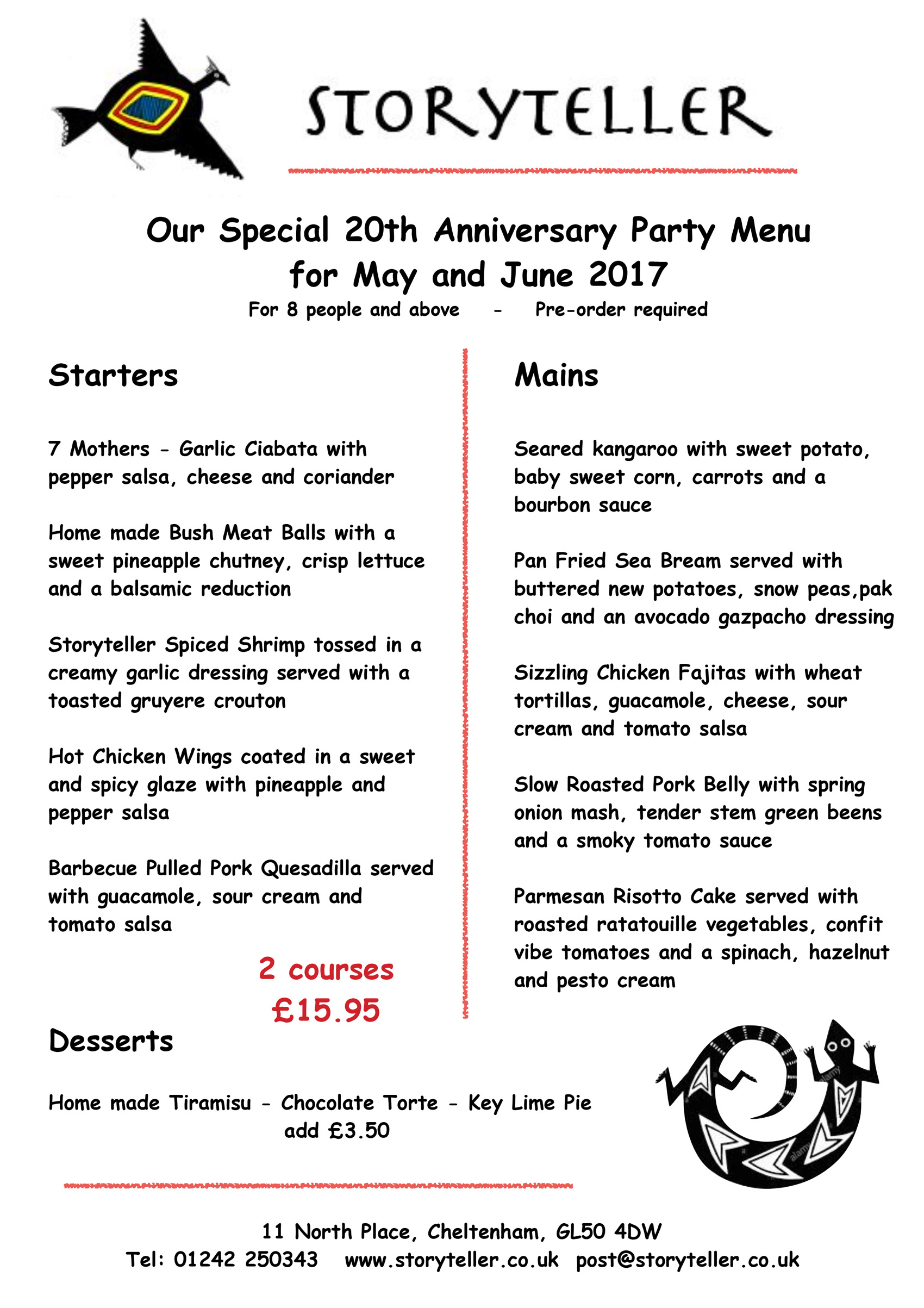 Our 20 year Anniversary has finally arrvied!
Come and celebrate with one of Cheltenham's most established restaurants! No matter what the occasion, enjoy our delicious 2 course party menu for £15.95 all through May and June! Menu is valid for any party over 8 people, with a pre-order, but the full menu is also available.



We look forward to welcoming you at the Storyteller during this joyous time.
Not to be used in conjunction with any other offer
When:
Throughout May and June 2017